The 2017 New Zealand and South Pacific Pipe Band Championships will be hosted in Nelson by, Top of the South's, Celtic Pipe Band, on the 10 and 11 of March 2017. South Pacific championships are held in Australia and New Zealand on a three-year rotation.
The Royal New Zealand Pipe Band Association Championships
The New Zealand and South Pacific Pipe Band Championships is the major event on every pipe band's calendar. This major contest is held over two days and is a wonderful occasion for competitors and spectators. Approximately 50 Bands will be at Trafalgar Park, corresponding to roughly 1,200 players and with supporter's visitors will be over 2,000 for the 10 - 11 March 2017 event.
Nelson has a strong Pipe Band background with 5 Bands in the Top of the South area. The NZ Pipe Band Championships started in Dunedin in 1926. They have been held at many centres throughout NZ and have been in Nelson three times, the most recent being 2015. The 2015 National Contest was hosted by the Celtic Pipe Band of Nelson and was a successful event for the Bands and community. We are working hard to ensure 2017 will be even better.
Piping at the Park
Friday, all day & Saturday afternoon
$10 Entry, Children free
The contest includes colour, stirring music, impressive marching and all that goes with Pipe Band pageantry. Primarily held at Trafalgar Park, but the street march event will be through the city centre.
Bands compete in Grades 1, 2, 3, 4A & 4B, plus a Juvenile Grade for those 18 years and under. Because of the large numbers in Grade Four and the wide difference in standards having two divisions makes for a more even contest.
In each Grade, the Championship is decided over two music events, the Set and the Medley.
Trafalgar Park
The Set comprises of a 2/4 March, a Strathspey, and a Reel. Music in this event is generally traditionally Scottish.
​
The Medley is a selection of tunes of the bands own choice, within a certain time frame according to Grade. Music of many different time signatures is heard including hornpipes, jigs, and slow airs.
Centre City Street March
Saturday Morning 9:00 to 12:00
The Street March is over a prescribed course including two wheels. It will start in Halifax street, wheel left into Trafalgar street then right into Bridge street.
A truly magnificent spectacle for Neslon's community.
11th of March 2017
Saturday Afternoon Championship
An afternoon packed solid with events to enjoy. The Grade 1 & 2 Championship (Set & Medley) will be decided along with many other events. Presentations include prizes for a number of aspects of Band performance.
Magnificent Mace Flourishing
Delightful Displays
Event Schedule
Friday: Trafalgar Park
Grade 4B and 4A Set's

Grade 4B and 4A Medley's

Grade 3 Set's

Grade 3 Medley's

Juvenile
Saturday am: Centre City
Grade 4B Street March

Grade 4A Street March

Grade 2 Street March

Grade 1 Street March

Grade 3 Street March

Grade 4 Massed Street March
Saturday afternoon: Trafalgar Park
Grade 2 Set

Grade 2 Medley

Grade 1 Set

Grade 1 Medley

Mace Flourishing eliminations

Displays

Mace Flourishing Finals

Massed Bands & Presentations
The Local Bands
A brief introduction to Pipe Bands located in the Top of the South.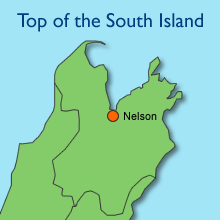 Celtic Pipe Band
Stoke, Nelson (Grade 2)
The Celtic (Pronounced Keltic) Pipe Band is based in Stoke, a suburb of Nelson. Celtic, formed in 1999 and was originally the Celtic Piping and Drumming Club.
Celtic later focused on teaching young people at Stoke Primary School and then in 2007 became a fully fledged Highland Pipe Band.
The Band has grown fast and worked its way up the competition ladder. Celtic now compete in Grade 2, with a Development Band also competing in Grade 4B.
The Band is very focused on the tuition of young players and the development of leadership skills.
​
Celtic are delighted to be hosting the 2017 Championships in Nelson.
Celtic Pipe Band (Grade 2)
Celtic Development Pipe Band (Grade 4B)
City of Nelson
(Grade 3)
The City of Nelson Highland Pipe Band was formed in 1924, and is currently a competing band in Grade 3. The band also performs at a number of local events, and offers a learner and mentor programme for all instruments, and is based in central Nelson. We have members ranging in age from 12 to almost 80 years old! The band is very excited about the up-coming Championships to be held in Nelson.
Contact: cityofnelsonband@gmail.com
Blenheim and Districts Highland Pipe Band
(Grade 4B)
The Blenheim & Districts Pipe Band is based in Blenheim, 115 Km east of Nelson.
The Band competes occasionally.
Motueka Highland Pipe Band
Motueka is 47 km west of Nelson. Motueka is not a competing band but as a band, Motueka aim to play out at most community events including the local ANZAC Dawn Parade, A&P Shows and Christmas Parades.
Richmond & Districts
The Richmond & Districts Pipe Band is based in Richmond, 14 km south of Nelson. Richmond is not a competing band.
About Pipe Bands
A pipe band is a musical ensemble consisting of pipers and drummers. There are three sections to a Pipe band: the Pipe section (providing the melody and harmony), the Drum Corps (responsible for rhythm and a sense of pulse) and the Bass Section which consists of both tenor drummers and the bass drummer.

Pipe bands are a long-standing tradition in other areas with Celtic roots, such as the regions of Galicia, Asturies and Cantabria in Northern Spain and Brittany in Western France, as well as other regions with Celtic influence in other parts of Europe. It's also a long-standing tradition in the British Commonwealth of Nations countries and former British colonies like Canada, India, Malaysia, Singapore, Hong Kong, Brunei, Sri Lanka and Pakistan. Pipe bands have also been established in countries with few Scottish or Celtic connections like the United States, Thailand, Colombia, Mexico, Brazil, Chile, Uruguay, and Argentina. New Zealand is said to have more pipe bands per person than Scotland
About BagPipes
Traditionally, bagpipes were made from the skin of a whole animal, turned inside out, with the pipes attached where the legs and neck would be.
​
There are many types of bagpipe. A set of bagpipes minimally consists of an air supply, a bag, a chanter, and usually at least one drone. Many bagpipes have more than one drone (and, sometimes, more than one chanter) in various
combinations, held in place in stocks—sockets that fasten the various pipes to the bag.
​
For the Great Highland Bagpipe, the chanter is usually open-ended, so there is no easy way for the player to stop the pipe from sounding. Thus most bagpipes share a constant, legato sound where there are no rests in the music and its volume cannot change. Primarily because of this inability to stop playing, technical movements are used to break up notes and to create the illusion of articulation and accents. Because of their importance, these embellishments (or "ornaments") are often highly technical systems specific to each bagpipe, and take many years of study to master.
​
During the expansion of the British Empire, spearheaded by British military forces that included Highland regiments, the Scottish Great Highland bagpipe became well-known worldwide. It was seen as an instrument of war. This surge in popularity was boosted by large numbers of pipers trained for military service in World War I and World War II.
Road Closure Information